This is a March 2012 content update.
New Content
[
]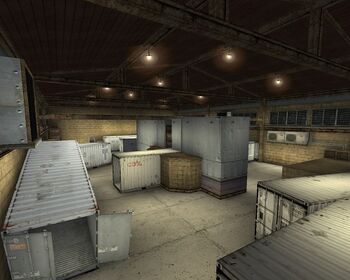 After a seemingly endless firefight at the government warehouse, the Liberation Front has tracked down the location of the real weapons cache. A second warehouse on the northern front hides a stockpile of arms that the government forces aren't about to give up without a fight!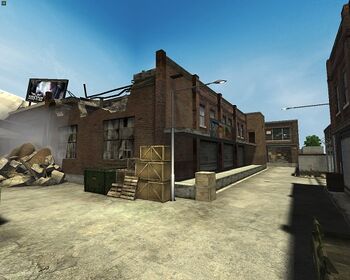 The "B" side of the storage depot has seen better days. A transport plane has crashed into one of the buildings, throwing area security into chaos. If we're going to demolish this place, now is the time to strike!
Blood March Part 2 Cash Shop Update
[
]

Are you a cold-as-ice super spy, or a warm and fuzzy teddy bear? With these new items, you can be both! Along with some new chances to get rare weapons and some upcoming events, the Cash Shop has something for everyone.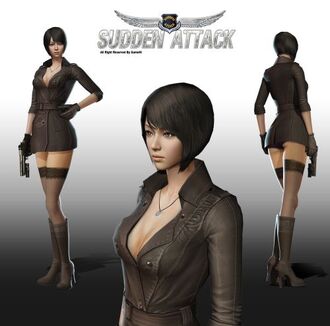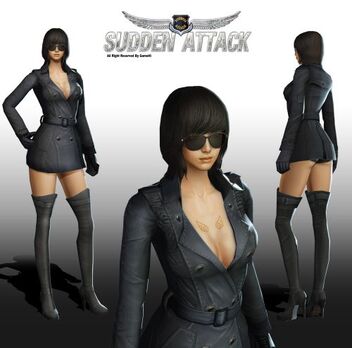 Character Skin Box Updated!
[
]
Two lovely new ladies join the character lineup, and they mean business. Alison and Natasha have the brand-new ability to see the health of anyone that gets a kill on them, so don't turn your back on these femme fatales.
- 1 use - NX 3,100
Oh, and our Samba ladies are all danced out, so don't expect to see them pop out of your boxes anymore.
7-Day Bear Characters!
[
]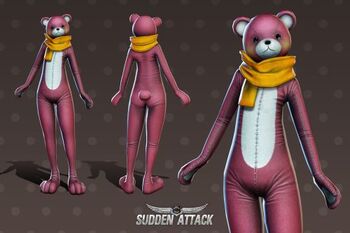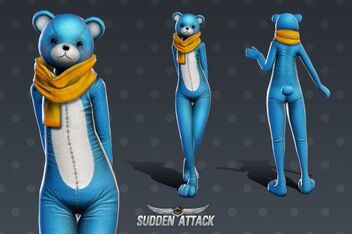 They may be colorful and cuddly, but those beady black eyes are sizing up their next target. These daring darlings get +10% EXP from battle and can see the HP of anyone that kills them. Of course, who would shoot at something this cute?
Suiting up as an adorable bear is a great way to celebrate April Fool's Day! To help everyone get in the spirit, we have a pair of events involving our fuzzy new friends. - April Fool's Day Event: March 28 to April 1 - Get a 7-day extension on your bear character! - April Fool's Day Bonus Event: April 1 – If enough bears are sold, everyone gets bonus EXP/Points on April 1!
Special Box Updated!
[
]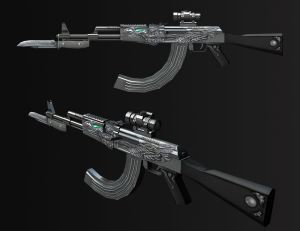 If there's one thing everyone needs, it's more guns. That's why the following Special Boxes have been stuffed with twice as many guns! That's right, you're now TWICE as likely to get a shiny new firearm from the following boxes: - TRG-21 Special Box - 2x chance to win TRG-21 R.Dragon (90-day) - AK-47 Special Box - 2x chance to win AK-47 SilverHawk (90-day)
In addition, we're packing our boxes with festive Easter Egg Grenades! From March 28 to April 12, get Easter Egg Grenades with all special boxes, and earn rewards for collecting them!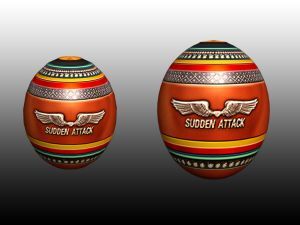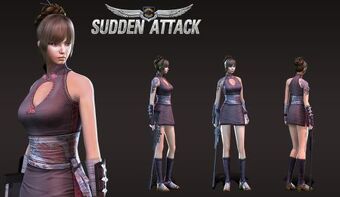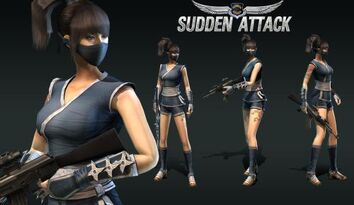 March may be ending, but the Blood March keeps on rolling with April Fool's events, a very "special" Easter Egg hunt, and more!
--Sudden Attack Team--